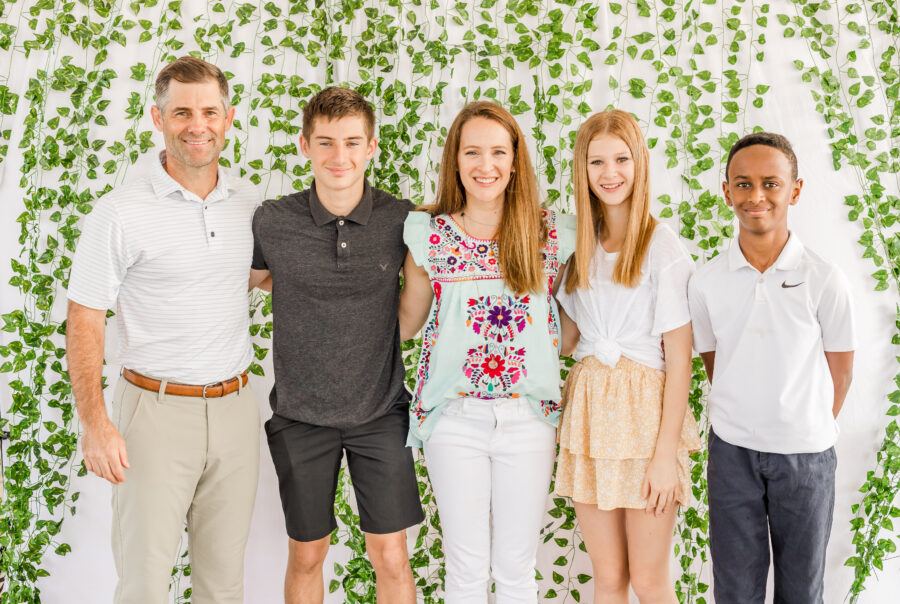 Seth Thornton
Lead Pastor / Elder
Seth grew up in the Texas hill country on a ranch near Llano, Texas. He went to the University of North Texas on a golf scholarship and received a Bachelor of Business Administration from UNT. While in college, Seth came to saving faith in Jesus Christ and began serving and growing in his faith at Denton Bible Church.
Sensing the Lord's call to ministry, he went through the Young Guns Discipleship Program with Pastor Tommy Nelson. After the program, Seth attended from Dallas Theological Seminary while serving on staff at Denton Bible. Since graduating from DTS in 2002, Seth served as a Student Pastor in Houston for 9 years and then helped plant Christ Community Church Houston where he served as a Pastor/Elder there for 7 years.
Seth met his wife Melanie in college while they both served as camp counselors at TBarM Christian Sports camp in New Braunfels. Seth and Melanie have been married for 19 years and have three children, William, Claire, and Samuel. Seth enjoys spending time with his bride and kids, playing competitive golf, working out, hunting and just about anything that involves being outdoors.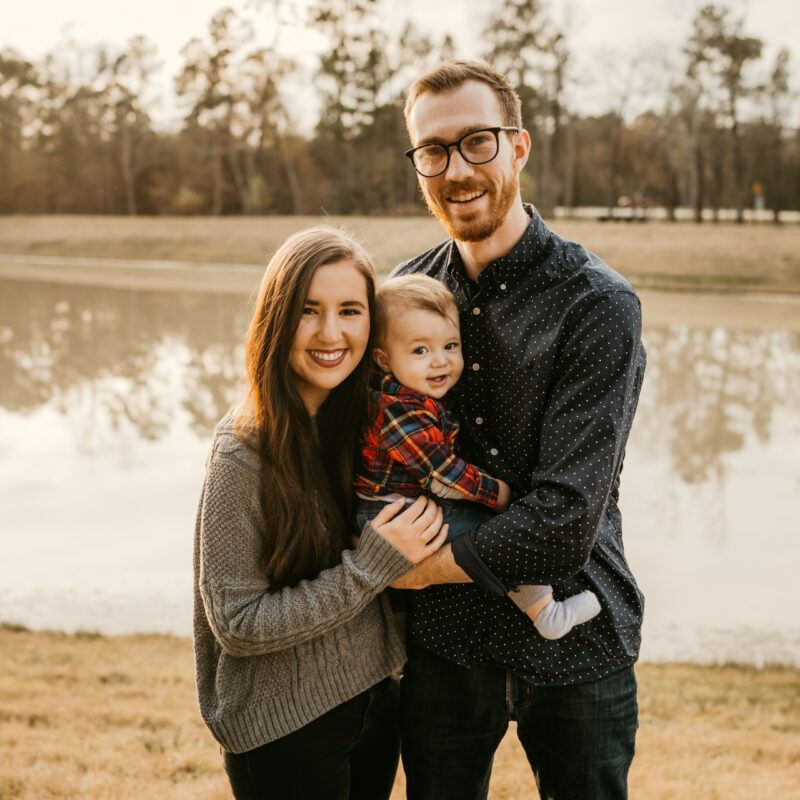 Weston Schnetz
Pastoral Resident + Communications Director
Weston grew up as a pastors kid in the Pacific Northwest. It was through this that his love for the church and ministry grew. He went on to attend a Bible college in Wyoming, and is currently working towards an M.Div. at Southern Baptist Theological Seminary.
Weston met his wife, Darragh, the first day of Bible College and have been together since! They've been married for 7 years and have one son, Oliver.
After spending four years in Utah leading a young adults ministry, he and his family moved back to Texas in pursuit of future pastoral ministry and church planting. He works in a number of capacities at C3.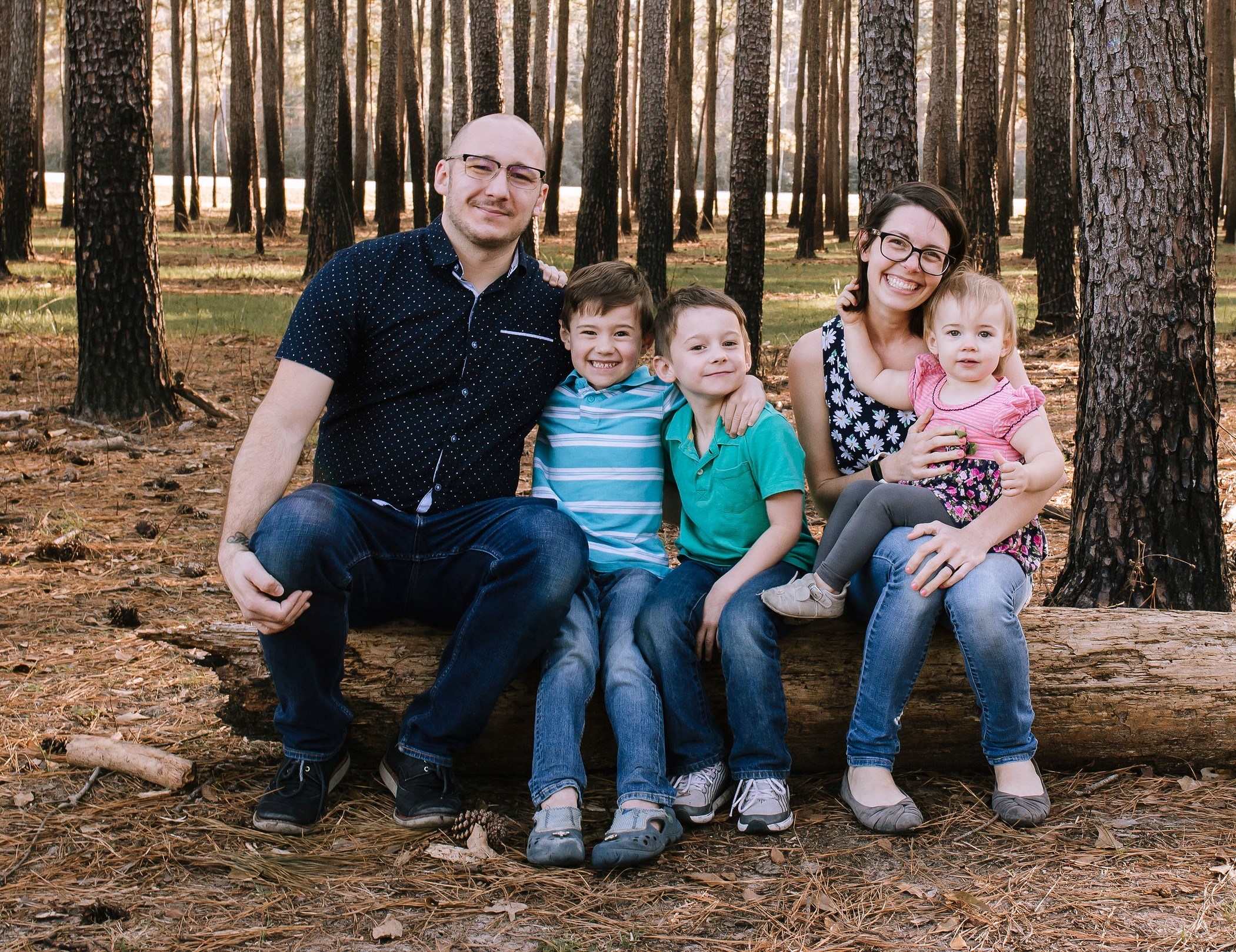 Ross and Jordan Cuellar
Student Ministry & Children's Directors
Ross has served as the Children's ministry Director  at Christ Community Church since December 2020. Before then he led the Student ministry and has served in C3 Kids since 2013. In 2010 Ross started helping out with a large youth ministry in The Woodlands Texas. It was as a volunteer leader at a winter retreat that he realized he didn't actually know Jesus, and came to faith one night. Since then, Ross has been serving as a volunteer in student, college, and children's ministries, as well as on the mission field with YWAM. Ross has a bachelor's degree in Religious Studies with a Minor in Communication for University of Houston. In addition, Ross has served as Children's Ministry intern at C3, Youth Ministry Intern at The Woodlands United Methodist Church, and over a decade of volunteer experience from various Ministries. He is also a 5th grade Language Arts teacher. Ross and Jordan have 3 beautiful kids. They love exploring, reading together, and wrestling on the trampoline. Ross enjoys art and is working towards becoming a Children's book illustrator.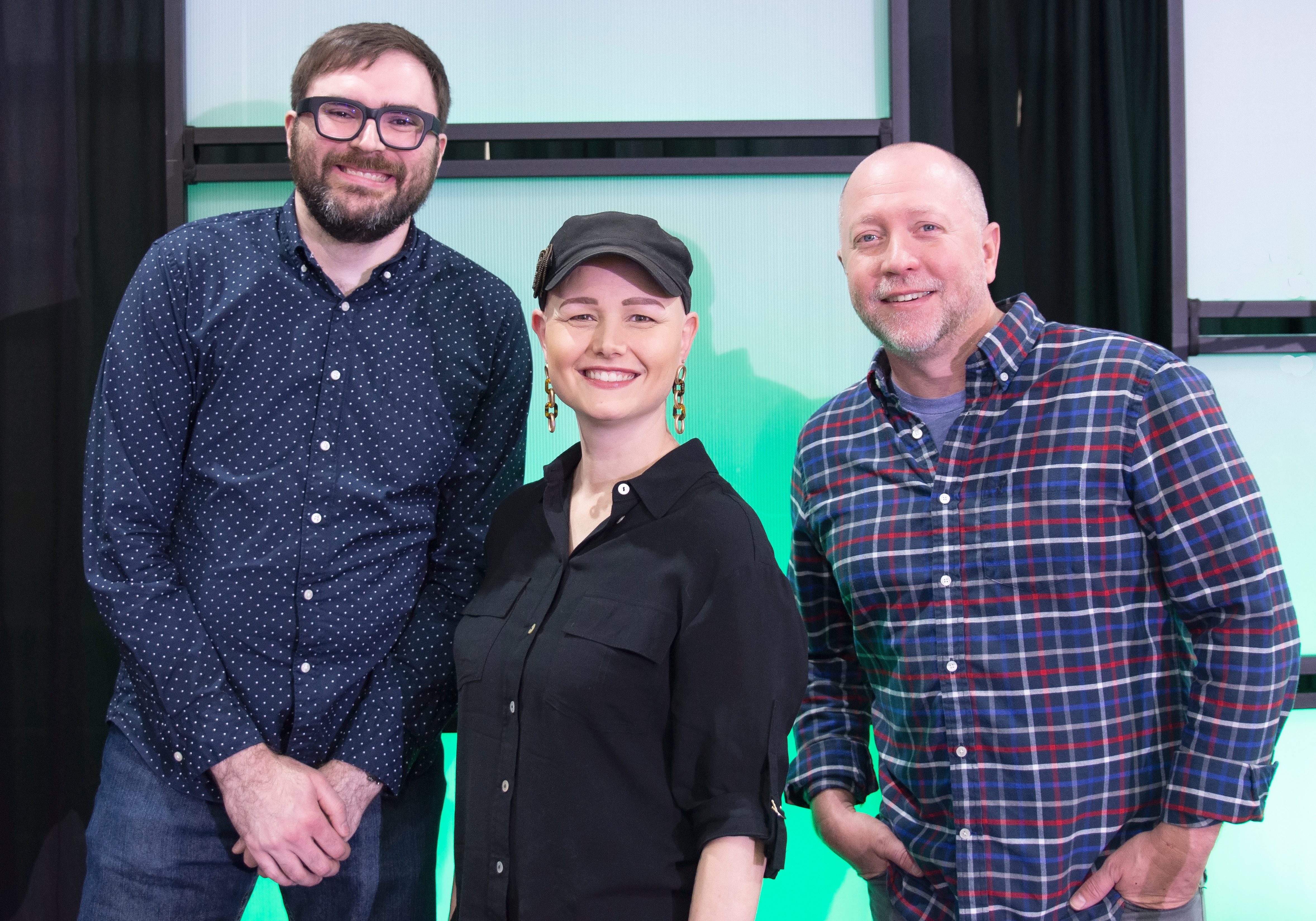 Worship Leaders
Luke Lengl, Sheridan Henson, and Bo Barron
Christ Community Church's worship ministry is led by a team of worship leaders who collectively bring over 60 years of experience in various churches. They are devoted to leading C3 in a way that is Christ-centered, authentic, and engaging. Times of worship include everything from modern songs to hymns, both new and old, with thoughtful exhortation. Luke, Sheridan, and Bo are dedicated to ministry both on and off the stage and are passionate about developing other leaders. They welcome those interested in participating in the worship ministry to contact them via e-mail at [email protected]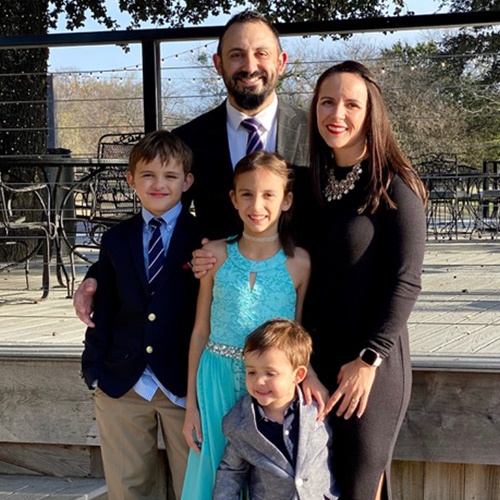 Brent Stanfield
Lay Elder
Brent and his wife Jessica moved to The Woodlands from Nebraska in 2005.  Brent has practiced law in The Woodlands since 2006 and owns his own law firm, Stanfield & Dupre, PLLC.   Jessica works in sales for a transportation company.  Brent and Jess have three children, Julianne, McCoy, and Rhett.
Brent and Jess attended an Acts29 church in The Woodlands prior to joining the C3 family as its Executive Pastor in 2014.  Brent served as the Executive Pastor from 2014 until 2017 when he opened Stanfield & Dupre.  Brent has been an elder at C3 since 2014.
Brent came to Christ at a young age and was baptized on Easter Sunday at age 5 while his family was stationed in Guam.  Growing up in a great Christian home, Brent's faith was strengthened significantly while in law school at the University of Nebraska when he discovered the ministries of RC Sproul, Albert Mohler, and John Piper.  Brent has served in various capacities at C3, including as a pastor on staff, an elder, road crew, C3 children's ministry teacher, a community group leader, and teaching various classes and bible studies.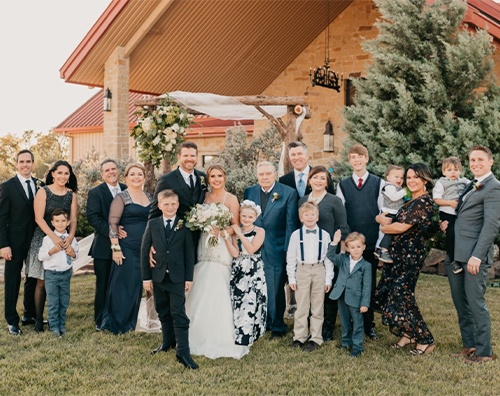 Jim Cone was born a long time ago in a galaxy far away, but only a couple of years before color television. He is the eldest of three children raised in a loving military home.
Jim and Laran have been members at C3 since late 2013. They have three sons, a daughter, three daughters in-law, a son in-law, and their beloved little King. They have six grandsons and one grand daughter, ranging in age from two to sixteen.
Jim was baptized at the age of ten at Calvary Presbyterian Church in California where he had attended Sunday school from the age of five. He was a member and involved in leadership at Northwoods Presbyterian Church on 1960 through most of the eighties but fell away from the church due to a lack of "support" during difficult times. Although Jim was going through a lot of the right "Christian" motions, he did not have a real relationship with Christ – until years later when God intervened.
God was always there, always guiding, protecting and loving. The Holy Spirit infused Jim's heart with His immeasurable grace and a passion for the redemptive work of Christ and the holy scripture. Jim credits his loving wife Laran for her inspiring care for others, and the constant support of his family through this journey of discovering and realizing Gods pursuit of him.
He does not have a masters degree in theology, divinity, or religious studies, but is a huge fan of RC Sproul/Ligonier ministries. Jim believes in the infallibility and inherency of the holy scriptures, and that Jesus is the only point of the Bible. The bible is one book, telling one story, about one king, coming to redeem through the cross, one people and eventually creation itself. The more Christlike we become the more we are aware of how unChristlike we are.
Jim would rather serve than be served, and would consider it an honor to serve our mighty and loving God along side you.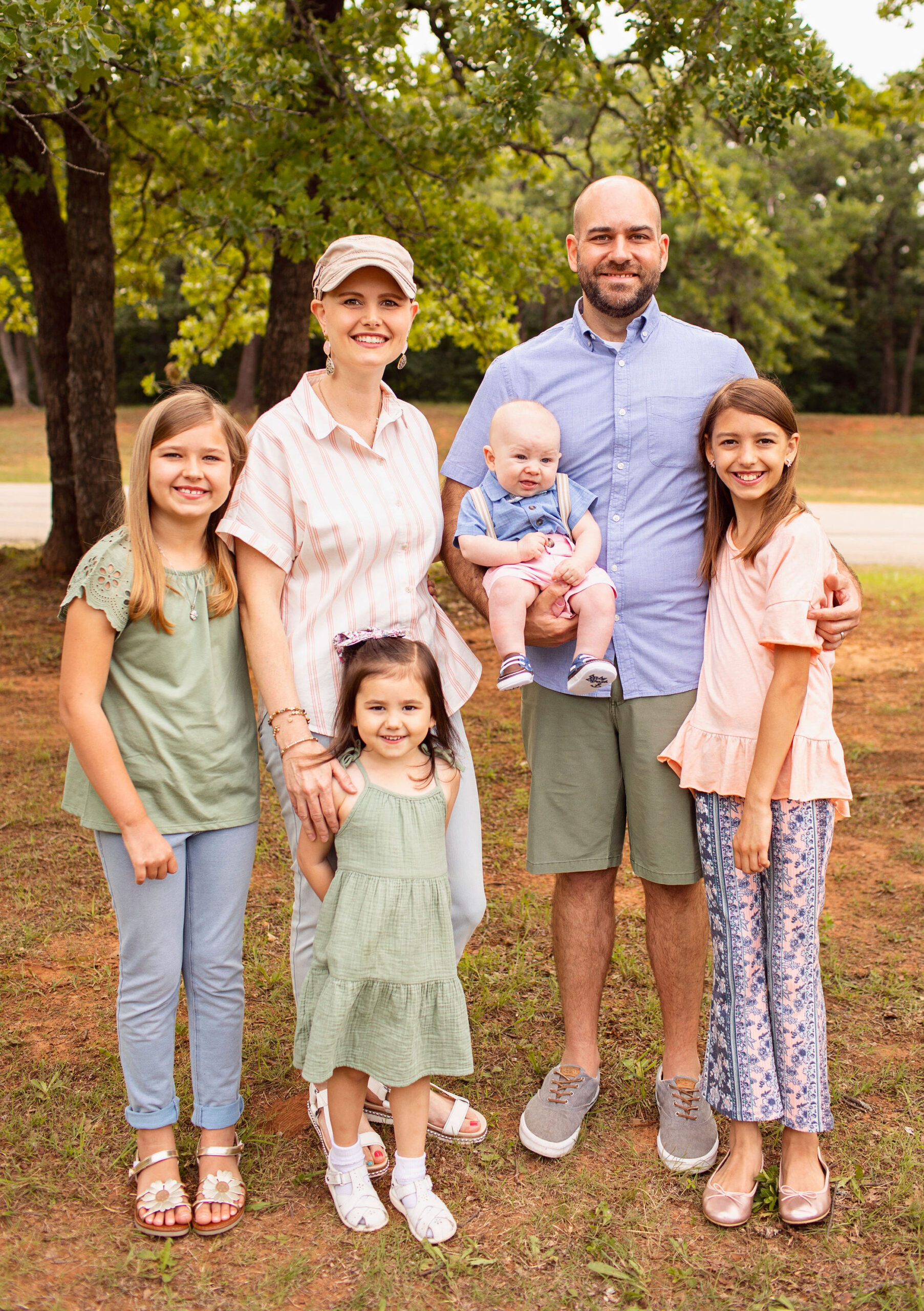 Chris and his family have been attending Christ Community Church since the summer of 2014, when he came to the church's staff as the Community and Family Pastor. Prior to serving at Christ Community Church, Chris spent 9 years serving as a youth pastor at a number of churches in the Houston and Austin areas.
Though he started at Texas A&M University as a business student, Chris sensed the Lord leading him into vocational ministry during his college years and finished his college career at the College of Biblical Studies in Houston, where he earned a degree in Biblical Counseling, followed by completing his Masters of Divinity at Southwestern Baptist Theological Seminary. He spent two semesters serving as an adjunct professor at The Bible Seminary in Katy, where he taught New Testament courses for lay leaders.
Presently, Chris works as the Director of Operations for Revitalize Health, a functional health software company. He and his wife, Sheridan, who serves Christ Community Church through worship ministry and by co-leading their community group, have three daughters and a son. Chris considers it a privilege to be considered for the office of elder and has a deep conviction to love and lead the body of C3 well. He is committed to seeing the church remain faithful to the Lord and to our community as we seek to grow and multiply as disciples of Jesus.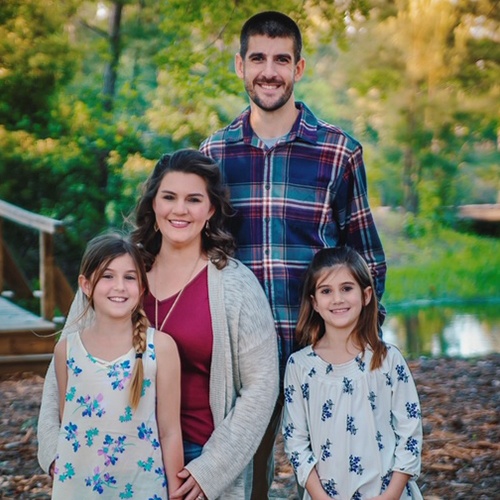 Wheeler Sexton is a native Texan, born in Dallas but spending the majority of his life in the Conroe area. He and his wife, Angela were high school sweethearts and married in 2003 after 3 years of dating. Together they have two beautiful daughters; Lilah is ten years old and Elaina just turned 9 in January.
In December of 2008, Wheeler graduated from University of Houston Downtown with a Bachelors in Computer Information Systems. That same year, he began his career at ExxonMobil where he continues to fulfill many different roles in their Information Technology group. After his graduation in 2008, Wheeler also spent almost 10 years serving in the Texas State Guard.
At the age of 8, Wheeler trusted Christ as his savior, but did not begin to truly seek the Lord until his high school years. In the fall of 2013, the Lord brought him and his family to C3 Magnolia where they have faithfully served in many capacities. Angela has been involved in kid's ministry since they began attending C3 and has also assisted in teaching some bible studies for the women's ministry. Wheeler serves as sound technician for the worship team and assists with Community Group leader coordination and development. He has also participated as a member of the Pastoral Search Committee and Church Advisory Board. In the 6 years that they have been at C3, their community group has played a huge role in their family's daily life and spiritual growth. Wheeler and Angela are both deeply committed to their Church family and are thankful to call C3 their home.